We have lost the art of art.
Progressive Culture | Scholars & Rogues
The poems of Ou-yang Hsiu reflect both the poet's refined understanding of the complexities of his life as part of a multi-layered, ritualized culture and his desire to look beyond that culture at the question of being human….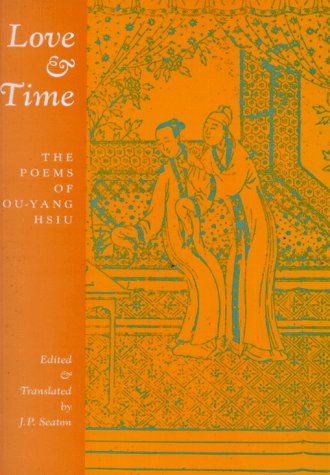 Love and Time: The Poems of Ou-yang Hsiu, translated by J.P, Seaton (image courtesy Goodreads)
Another look at Asian poetry in this essay, one that might serve as a companion to the work I discussed last week, The Ink Dark Moon.  Love and Time is a collection of the poems of 11th century scholar/imperial official/literatus Ou-yang Hsiu.
Ou-yang was a fascinating figure. A highly principled public official, he helped to implement important reforms that made the Song dynasty's government more efficient and honest. As a historian he contributed both a history of the Chinese imperial dynasties and promoted epigraphic historical study. It is perhaps as a prose stylist that Ou-yang was…
View original post 636 more words